Our Facility
Located in Mendota Heights, MN, our facility boasts in excess of 200+ knitting machines capable of tubular, circular, sock/filter knit, braid knit, flat knit and jacquard knit. These high-speed, computer programmable machines allow us to produce knit significantly better and faster than our competitors. Additional benefits include:
Faster set-ups and change overs
High level of product consistency
Improved productivity with lower costs
Wide range of fabric widths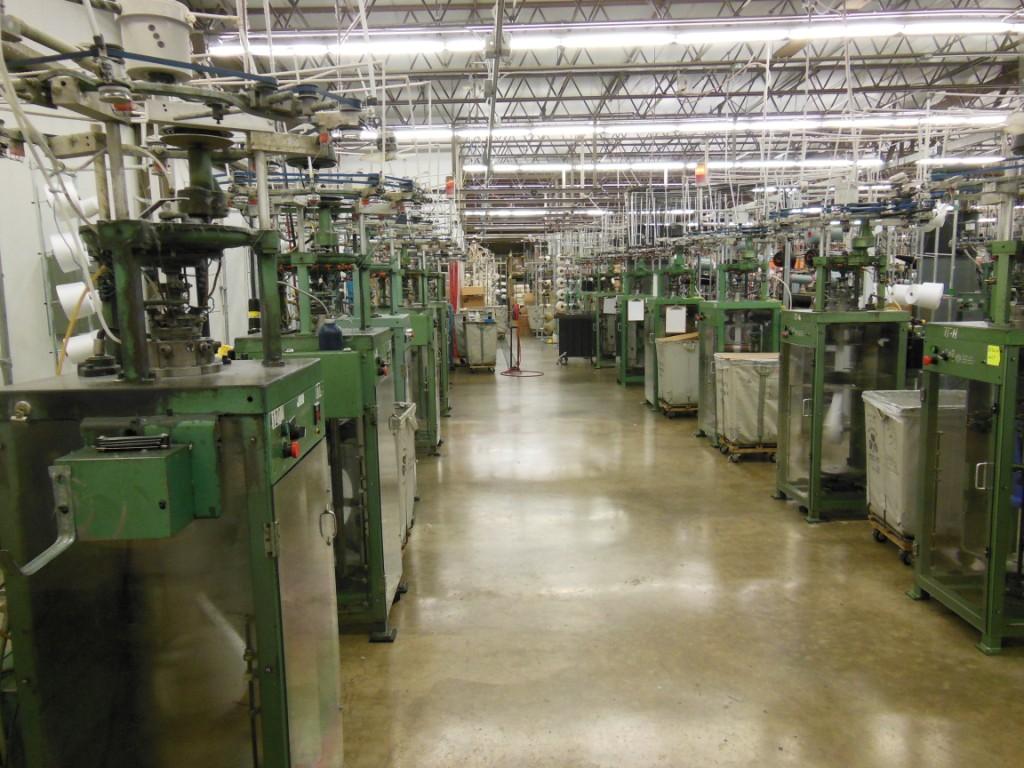 Within the facility is an atmospheric dye plant. We can custom dye nylon and polyester to your specifications, and our color matching computer system allows quicker and more repeatable formulas for matching virtually and shade. The dye plant also can custom dye yarns in slammer quantities, which can reduce lead times for finished products.
Our finishing department can custom cut, fold, roll, bag, box, and ship the product to your specifications. This final step gives your quality you can see, feel, and trust. We will work closely with you to fully understand your expectations for the custom knit you desire.